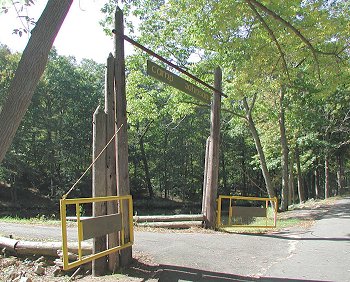 Reservations may be made the online reservation form. See Current Reservations for facilities already reserved.
Reservation requests should include the following information: Name, mailing address, phone and or e-mail address, unit number, date requested, tenting location, facilities requested, approximate number of youth, approximate number of adults and if you will need a key.
Reservations are assigned in the order that requests are received. Requests are not an automatic confirmation for use of the camp.
For the upcoming camping season which beings September 1 reservations will be accepted as of May 15 at 8 a.m. ET.
Fees are expected with the first confirmation.
The camp reserves the right to refuse camp use for cause.
The Cub Area with the Wicks Memorial Pavilion or the Charles Lynn Memorial Adirondack Shelter or the Edward Missell Memorial Adirondack Shelter is included with the camping use fee. See Fee Information for complete information.
The Camp Johnson camping permit sheet and a boy roster must be in the leader's possession during their stay in camp.
A Certificate of Insurance is required from all groups using the camp per our insurance carrier. For those groups from Connecticut Rivers Council, BSA are covered by a annual certificate provided by Connecticut Rivers Council, BSA.
Groups outside Connecticut Rivers Council must arrange for their own certificate. Please use the information below when requesting the certificate:
Certificate Holder: John & Frederica Johnson Memorial Camp, Inc, 287 Jagger Ln, Hebron, CT 06248.
Coverage limit: $1 million
Certificate Holder to be named as an additional insured.
"Certificate covers <group> while using various facilities at Camp Johnson, 77 Johnson Rd, Bolton CT <date> on certificate holder's property."
Certificates (only) may be emailed to insurance

campjohnson.org
Common areas such as the parade field, the council fire area and the training area are shared by common consent of the units involved.
Any in or on water activities with the pond, while frozen or unfrozen, are not permitted. Open water fishing from the shore is always permissible.
See also Camp Rules.